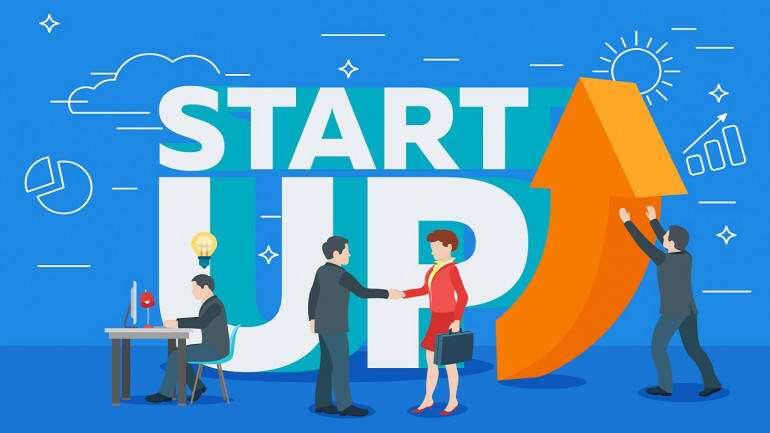 Startup is a buzz word these days and given the size and rigors of emerging markets, the Indian economy is, it serves as a testbed for local as well as global start-ups.
Idea of entering into the world of entrepreneurial ventures are easy, though an overall implementation of the conceptual breakthrough requires a great deal of resilience and expertise. If you are inclined to read this content, first of all I congratulate you for starting up the right way!!
Taking into consideration the data for past 10 years it can be said that on an average 2 million MSMEs start out every year. Thus, by extrapolation, the total number of MSMEs in India are around 55 million. This truly proves that the sector is emerging as one the most dynamic and pervasive sector of the economy.
But does this pervasiveness mean all startups taste success and rise to the stature of 'Unicorn' in due course?
Dolorously, that is not the case. The fate of these startups in next five years is a topic of concern. A report by IBM Institute for Business Value and Oxford Economics found that 90 percent Indian startups fail within the first five years.
To understand the ill fate of these start-ups, it is imperative to have a closer look at the overall life cycle.
6 dominant stages in a life of startups are –
Stage 1: Concept and Research – Starting a business begins with an idea. It must focus on solving a problem in the market. Essentially, this process is broken up into five basic steps: Ideation, Competition, Organization, Branding & Marketing, and Pitching.
Stage 2: Commitment – Post concept building, an actionable blueprint needs to be evolved followed by development of agile processes and coming up with a commercially viable product. This stage also includes bringing in seed funding to serve as working capital for operational continuity, branding and marketing to support the final launch of the offering.
Stage 3: Traction – Business is in continuous need of quantifiable financial resources and hence, a need to approach potential investors. This can be achieved once the business has reliable customers base and it can be seen as a viable solution having luminous prospects.
Stage 4: Refinement – Rolling out beta versions of product and services, soliciting feedback from early adopters, then using that feedback to continue refining the product or service.
Stage 5: Scaling – Scale up can essentially take place once the right product market mix is established and a steady revenue stream is generated, it is then the time to infuse technology and automate processes that can enable scales in live environment.
Stage 6: Becoming Established – Finally the fruit bearing stage when the startup becomes a thriving entrepreneurial model and enjoys steady income from a sticky customer base.
Now the prime question is how many startupshave the kind of experience and expertise to layout business strategies backed by research that accounts for exposures and risks involved at all these stages.  Though these startups are young and enthusiastic minds, prominent reasons for their failure is lack of uniqueness in business models, product-market mismatch, deficient expertise and meagre experience relative to unicorns or industry giants.
This is where a detailed, practical and utilitarian mentorship is necessitated.
Startup mentorshandhold startups throughout skill development to enable make informed choices towards a self-sustainable future.
The author of this article is finance professional with 20+ years of experience. If you need to reach out, do write us back at support@growiseadvisors.com