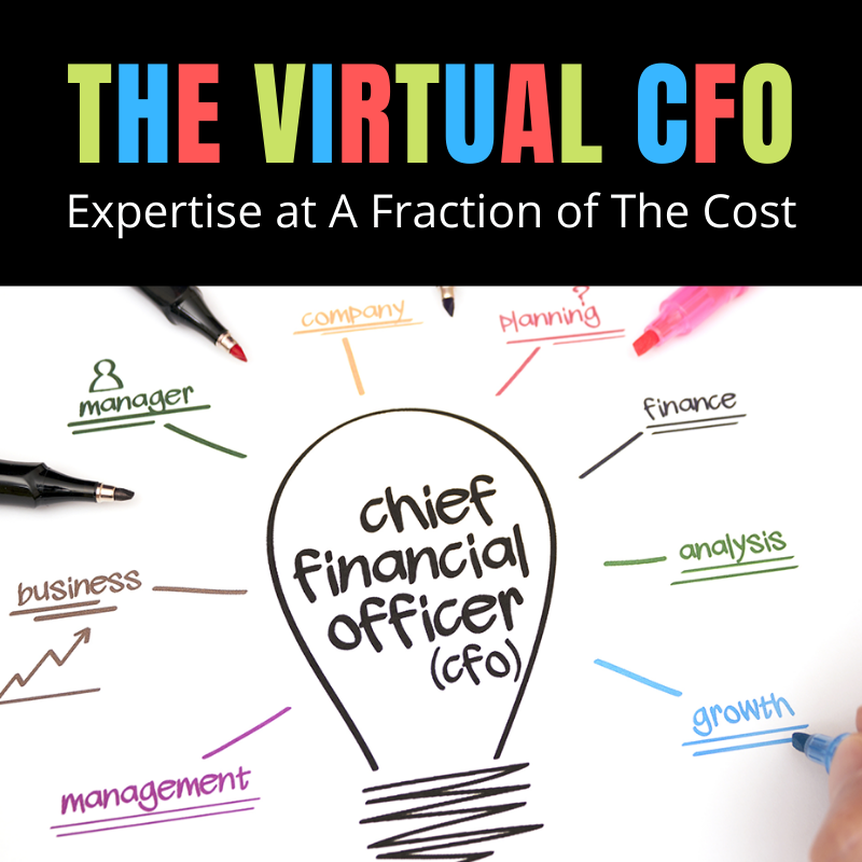 As the roles and responsibilities of a CFO have increased during the changing business environment, he acts as a 'strategic enabler' of a company.
Part-time, also known as virtual CFOs are expected to strategically evaluate their enterprises' digital investment, upcoming business models and the ecosystem of people they serve—along with their routine tasks. This is achieved through their digital capabilities, data sets, and analytics that empower them to timely identify risks and opportunities for a sustainable change.
The CFO jointly holds the decision-making power along with the executive team and acts as a key influencer for the board members. An effective CFO has an eye on all the financial aspects of a company; therefore, his insights on future financial strategies are vital to the company. A CFO must integrate budgeting, risk assessment, and forecasting to support his proposed business strategies.
Before taking major company decisions, a virtual CFO analyses the data to offer expert advice based on the ground realities of the enterprise. He can highlight the risks or weak links in the financial health line of the company and create actionable and realistic business plans to steer the business in right direction.
As a strategist, a CFO recognizes key areas to optimize the company's revenue streams and also unleash new revenue streams. His analytics are based on three factors:
Identification of organization's critical information
Identification of data demonstrating company's potential value
Developing a practical strategy by combining and comparing various data sets
On the flip side, a CFO is also expected to identify future opportunities and risks for the business. He is also involved in adoption of technology within the business enterprise for increased productivity in all aspects of the business.
Most of all, a CFO is involved in value creation for startups and well-established businesses.
Four Orientations of a CFO Strategist:
A CFO, as a strategist, can have four different orientations, that of being a challenger, responder, architect, or transformer for the business.
Challenger: The CFO, as a challenger, critically analyses the possible risks of and expected revenue on proposed strategic alternatives. The CFO also needs access to required data from different business units for the evaluation of major strategic plans.
Responder: The CFO, as a responder, plays a key role is strategy development by helping business executives quantitatively visualize the monetary implications of each strategic pathway. He offers relevant data analysis for the leaders and participate to find alternative strategies to achieve the business goals.
Architect: The CFO, as an architect, in collaboration with the business leaders and finance department works to shape strategic alternatives and apply them to optimize value creation. A mutual trust between the leaders, finance officers and CFO is crucial for effective strategy development.
Transformer: The CFO, as a transformer, is the business partner to the CEO and C-suite executives, involved in developing and executing future business strategies.
The author of this article is finance professional with 20+ years of experience. If you need to reach out, do write us back at support@growiseadvisors.com